Piano lessons for
all ages & skill levels
With Professional Tutor Marchie Hya Condon in Carrara, Gold Coast.
YOUR FIRST APPOINTMENT WITH MARCHIE IS COMPLIMENTARY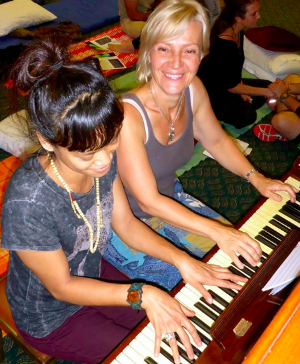 Hi, I'm Marchie!
Piano & Music Theory Teacher, Composer, Artist, Music Lover, Sound Therapist and Transformation Coach
Born and raised in Hungary and migrated to Australia as a young adult with my small family. I adore the sea, the air, the space, the climate, the lifestyle and the opportunities. I believe "every day is Christmas in Australia". I love board games and uncontrollable laughter with loved ones.
I enjoy to bring sense of empowerment, wellness and balance to myself and others by any means, but mostly through sound. I love to daydream and 'see' energy behind our World. I love to share sounds that transport us to faraway, blissful places, elevate joy and restore wellness.
I am excited to create – pretty much anything. 🙂 and encourage others to do the same. For example when the weather allows, creating organic gardens, yummy foods, like soups, green smoothies and avocado chocolate desserts, artworks and quirky things. I love to frolic, laugh and make people realise how great they are – in my field especially playing the piano!
I look forward to meeting you and helping you grow your love of the piano too!
Fully Qualified, Professional Piano Tuition
Marchie is a university graduate qualified teacher in Piano, Music Theory Tuition, Aural Training and offers AMEB Exam Preparations for those learners who reached competence at their learning level. She advises parents when she thinks the pupil is ready. Those who are following her guidance usually achieve high success rate on their exams. Marchie also has a passion for Literacy, Numeracy Foundations and Special Needs Care. 
Some of her Qualifications and continuous study areas:
BMusicStudies (Griffith University)
GradDipEd (Griffith University)
GradCertTESOL (Griffith University)
Licensed Yamaha (YMF) Teacher (1997)
Blue Card holder (2004)
Professional Exam Preparations (AMEB 2002)
Professional Member of QMTA (formerly MTAQ)
Prof. Biofield Tuning Health Practitioner (2016)
Results Coaching Certification (Authentic Education 2018)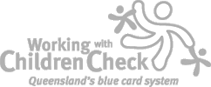 "Blossoming your child's confidence and creativity through playing and sound – is the greatest gift a parent can give when the right teacher is found." – Marchie
HAPPY PARENT
"I have known Marchie for over ten years. At the Yamaha Music School she taught classes and conducted individual tuition. This is where she was teaching a music class to four years olds that I first became aware of her strengths. She, beside imparting her musical skills maintained a controlled atmosphere where every participant, both child and adult was satisfied with the outcome. Marchie also impressed with her individual regard for pupils above the responsibilities of her role. It is a testament to her skills that when Marchie began teaching privately, many of us sought her out and have remained with her for all of these years. Marchie has an amazing ability to interact effectively with people from 7 to 70 years old of diverse backgrounds and cultures and to make each person feel important. With patience and compassion she is able to help students discover their own strengths. She is highly recommended!" – 2010
AMANDA B.
HAPPY PARENT
"Marchie has a wonderful gift teaching all levels, age groups and abilities. She has been teaching my three sons and myself since 1996 starting with my eldest son in group classes at the Yamaha Music School aged 6. Today he is on his way to a career as a professional orchestral musician. Marchie taught foundations then piano, music theory, musicianship and aural practise. Over the years, Marchie changed from being his teacher to a mentor and then a friend. Marchie is endlessly and wonderfully enthusiastic and her students always come first. She will always put in extra effort to make sure that her pupils are prepared for any exams or concerts. Her music knowledge is extensive and her technical ability is very impressive. If you are looking for a piano teacher for a person of any age or ability, I recommend Marchie as an excellent instructor and mentor." – 2009
SARAH R.
COLLEAGUE
"I have always been encouraged by the strength and commitment that Marchie has toward her music career… she treats every individual of all ages with sincerity and genuine kindness… her powers of articulation musically is envied by most and admired by others." – 2004
ELAINE B.
HAPPY STUDENT
"I am 13 years old and one of Marchie's piano students. I love her as a piano teacher and I believe that she is very knowledgeable in her music and can convey that into successful teaching. I have been with several piano teachers, but Marchie is the best one by far!!! I highly recommend her to anyone and everyone. She not only teaches well, but also understands that some people might have other commitments. She is encouraging to everyone and ALWAYS puts her students first. Her passion for music, especially piano is inspiring and shines throughout her teaching. If you are looking for a piano teacher, well it's your lucky day! Marchie is the perfect piano teacher for all ages and personalities!!!" – 2017
LIVINIA SCH.
TUD
HAPPY PARENT
"My daughter (14) and son (12) have learnt piano for 5 years in a music school. Being a piano player myself, I felt, they needed a change and I started looking for a new piano teacher with a fresh approach. We had many trial lessons with various teachers. (Marchie recommends this, go and shop around, listen to each teacher, what can they offer to your child and then select!) Upon meeting Marchie, I instantly knew, we found the right teacher. Marchie has a bright, positive personality, she is supportive and encouraging with many years of experience. Most notably, every time my children finished their lesson with Marchie, they felt more confident and capable in themselves. I recommend Marchie as your next piano teacher. If you want to be supported, have fun and willing to work for your progress, she will be by your side. In our digital age I also recommend music playing to children. To turn every electronic device off and for 15 minutes focus on piano practise. This is so beneficial for brain development! Thank you, Marchie. We are moving on, as my children are both pursuing sport as priority. We will miss you!" – 2018
MIWA R.  
Weekly tuition is the path for predictable, measurable progress. Therefore I rarely offer "1 off" lessons, if I do, only FOR THE HOBBYIST. If you are looking for regular tuition you are in the right place! Plan and set goals with me, buy in bulk, save and achieve! (See the pricing table below). Book, schedule and pay in three easy steps:
To have regular lessons 
STEP 1:  Email your booking request to sound@marchiespianoschool.com.au  or Call / SMS Marchie on 0402 878 764.  After your complimentary meet and plan assessment, if we find we are compatible to work together, we can then work out your best lesson time with me. 
STEP 2:  Book your lesson time. 2021 will have 4 Terms and 40 Teaching Weeks. My available days will be Tuesday, Wednesday and Thursday only. Please, nominate 3 possible lesson times that may work for you on the time chart that was given with your enrolment form. Please, do this with an extra 30minutes 'padding' before and after your preference. Put 1, 2 and 3 in order of preference. While every effort is made to accommodate your most preferred request, this may not always be possible. If your child is older than 9, please, include one time later than 4.30pm. As younger children will be scheduled earlier so they can still concentrate. Once your lesson time is confirmed, now you are ready to purchase your package size that best suits you. 
 STEP 3:  Select your lesson length & package below and proceed to payment with EFT, (Electronic Funds Transfer = from bank account to bank account). Please, note, I no longer offer pay gateways, like PayPal, Stripe, Square, etc.. or card payment options just 'plain old bank transfer'. While it seems 'leading edge' to have those E-options, I prefer the simplest pay option from account to account. 
The larger the package the more you can save.. This will suit families with more than one student, or for those who need more contact time during their advancing studies. There are 3 packages available. The smallest choice is 1 Term = 10 weeks that may be subject to calendar change with the occasional 9 weeks per Term. 
BANK DETAILS TO DEPOSIT ALL TUITION FEES:  Marchie Hya Condon – Marchie's Piano School, ING Bank, BSB 923 100 Account: 6469 2576                                                PAYMENT DUE DATES: Payments are due before or latest, ON the day of Lesson 1. There is a window of 2 weeks that will allow you to pay your fees unhurried and in time. As late payments may incur a $15 fee, to avoid it, if you need to deposit your fee later, please, let me know early to work out your personal payment date. 
Casual Lessons, Holiday Lessons & Gift Certificates
Perhaps you just want the one-off or occasional lesson? Your child is bored in the holidays and want them to have an other lesson or two? Or want to purchase a few lessons as a gift for someone? No problem! You can purchase your package, and simply book in for each lesson when you are ready by contacting me (below). Please, note, during school casual (and regular) lessons for adults are only available in the morning, during the day, or early evenings, not in the afternoon teaching blocks. With the "Terms System" re-established, if you wish to have extra holidays lessons at any time, you can 'pay on the day' cash. 
My Current Holiday Schedule and Availability for new holiday lessons:  You can book in for holiday lessons weekly on Tuesdays. Please note, no other days will be offered as I will be engaged with study and 'holidaying' :-).
2021 Enrolments:
Commencing from the 30 November 2020. Please note that all piano lesson times are given out on a first-come, first-served basis.  Existing students will have the chance to renew their enrolled status BEFORE any unfilled spots are then given out to new students. 
Existing Students: To secure your spot for next year, please, request your form, fill it out, return it with attached deposit receipt by the 11 December, 2020. That is $100/registration/family, from which $15 non-refundable and $85 goes toward the 1st payment of the year whichever is your choice of lesson package.. 
There will be 3 teaching days offered in 2021: Tuesdays, Wednesdays AND Thursdays. You can enrol your children for lessons held before or after school: 3 mornings and afternoons, between 6.30am – 8.30am or 3:00 – 6.30pm. Please, see and fill out the given/Emailed lesson scheduling sheet. For adults I will have some vacancies for regular weekly lessons during daytime, sorry not teaching after 6.30pm..
New Students: Please, submit your interest to enrol. If am unable to provide you a space you will be able to research and locate a suitable teacher during the month. If I have a space for you, I'll Email you an enrolment form during mid January to be returned within a week with the registration fee. $100/registration, $15 non-refundable, $85 goes toward your chosen pay packet. This year I will only be available to meet and greet after 24 January, 2020.
FEE SCHEDULE 
 Adjusted to the MINIMUM RECOMMENDED PROFESSIONAL FEES (MRPF) by the QMTA (QLD MUSIC TEACHERS ASSOCIATION). Please, see https://www.qmta.org.au/tuition/  However, to keep prices FAIR, the "20 lesson packs" are set onto the exact minimum recommendation ($35/30mins lesson) and the "40 lesson packs" are remaining UNDER the minimum recommendation.
select your Lesson Length  & Package
30 Minutes Lesson :
40x Lesson Pack
     $1280
(save 320)
32ea
20 x Lessons
       $700
(save 100)
35ea
10 x Lesson Pack
             $370             (save $30) 
37ea
Single Lesson
40ea
45 Minutes Lesson :
40x Lesson Pack
            $1,960           (save 340) 49ea
20 x Lesson Pack
         $1050
(save 100)
52.5ea
10 x Lesson Pack
          $550          (save 25) 55ea
Single Lesson
57.5ea
School Policies, General Info
TO RECEIVE TUITION, PLEASE, READ AND IF YOU AGREE, SIGN THE TERMS AND CONDITIONS OF ENROLMENT IN PERSON OR SCAN AND EMAIL it back  
When you are enrolling, you will receive a form – see below – with similar content to sign before your first lesson.  In order to ensure that your child get the "best of me", and the most effective and creative teaching possible, I have established the following policies:
LESSON PROCEDURES/ARRIVAL:  As the teaching studio/learning space and the waiting area are all in one, please, converse with friends, acquaintances or make/receive phone calls outside of our learning space.            
First lesson of the afternoon: If you come through the gate earlier (tailgate), please, pass your time by the lake. If, in the interim need a restroom you can find one by the Summer House (near the entrance – by the pool). Only walk to the back of our house (deck and garden) if I agreed previously. Otherwise, please use the steps located on the other side of our fence and arrive to our front door.
Unless we made an alternate plan, please, arrive about 3 minutes prior to have time to wash hands, use restroom and "get ready, set, go"!
If lessons are already ongoing, please enter quietly
Young Siblings: go out if weather allows, read, walk with little ones outside, bring some activity materials or otherwise keep them engaged, unless, they can read, study, draw or colour QUIETLY inside.
Leave gum, non-water drinks outside the Studio. Water bottle, small food by the table is fine. Make as little fuss as possible, as it all shortens our progress opportunity.
Communication: Please, feel free to email me or call me during my office hours 12:00-2:00pm on weekdays. If you need to miss a lesson, please notify me as soon as possible. Feel free to write me at anytime if there is anything relevant and important I need to know that may impact your child's progress or to ask questions. I love hearing from you! Please, note, that during lessons my attention is on teaching and only wish to discuss matters briefly. If you urgently need to talk to me regarding piano matters the only way you can meet me is to let me know in advance that we are using part or the whole of your next lesson time. Regarding last lessons of the day: Please, note, I am not available to stay back beyond the couple of minutes of wrapping up, unless we arranged it together. As The Piano Studio is also our home, after our lesson I am ready to make dinner. Thank you for your understanding! 🙂 
Answering phone: With any matters, please, do not call only SMS after 3pm as I am busy teaching. My phone is only on for the parents for that afternoon. I also do not make or receive phone calls unless it is relevant for whom I am working with.
Invoices, Receipts, Late Fees: I am trialling a new Invoices/receipt system. Next year the Invoices will be sent out for you 2 weeks prior lesson 1 starts. This will allow you to organise payment in this 2 weeks window. Late payments will incur an additional $15 fee(!) and will be payable with the late tuition fee.
2020 Queensland Term Dates – with Fees Due Dates
Term

Dates

Length

2 weeks deposit window:

Term 1

Tuesday 28 January–Friday 3 April

10 weeks

Tuesday

14-28 January, 2020

Term 2

Tuesday 20 April–Friday 26 June

10 weeks

Tuesday

6-20 April, 2020

Term 3

Monday 13 July–Friday 18 September

10 weeks

Monday

29 June-13 July, 2020

Term 4

Tuesday 6 October–Friday 11 December

10 weeks

Tuesday,

24 Sept – 6 October, 2020
Please, enter your upcoming lesson and payment dates into your phone calendar as I do not send out lesson reminders. 
Everyone is encouraged to make themselves comfortable, however, please, kids, NO SHOES ON THE FURNITURE! While I was not strict before with shoes off by the door, children, if you are planning to sit down on the lounge, please, take your shoes off by the door. Thank You in Advance!
Student Commitment – Weekly Practise: Regular practice is imperative to learn how to play proficiently. Around 20 minutes of practice, 5(!) days a week would be ideal for lower grades and 45mins to an hour  recommended for intermediate grades. More is not always better (if it lacks thoughtfulness!) but in different phases of our learning journey, for example during exam preparation, more practise is mandatory.
Purchase of Books: I do keep some of the books for purchase, if so, I do let you know and you can buy what you need, when you need it. If I don't have something on shelf, please, visit our local, wonderful music shop and put your order in via calling them or in person. The shop is OZWINDS, Gold Coast Brass and Woodwinds, Address: 2/25 Alicia St, Southport QLD 4215, Phone: (07) 5561 1773 – KAREN AND ROB. Tell them I have sent you. 🙂 Some books that I will be trialling next year are best ordered online. 

Photographing / Videoing Lessons, Events: As I am in the process of building an online school as well, I understand that images and short videos are the way of future education. When something has much teaching or fun value, with your permission I wish to share it on an appropriate, professional platform such as on my Piano School FB page on our closed teaching groups page or on my website. Please, mention to me if that is OK with you.
Missed Lessons: As your Term Payments hold your permanent lesson space, refunds would cancel your enrolment and your space would free up for an other student to take it! Any other missed after school activities, whether it is art, swimming or dancing, –  just to name a few – are all the same. They do not provide reschedule opportunity. To be eligible for a make up lesson, please, let me know of your absence early. If you require it, 1 Lesson /Term can be arranged with me after your absence that was illness related. The times allocated for this are early evening, Tuesday, Wednesday or Thursday 6.30-7pm. If you are not able to organise the 1 make up lesson you are eligible to have within the Term, the opportunity will expire on the last school day and no longer carries into any of the holidays. If other family emergency, school events or family vacation prevent you from attending, your early notice is still required to maintain your enrolled status and also non-refundable. 
Illness: You are asked not to attend your lesson and please, notify me asap. You are eligible for 1 reschedule/Term as it is outlined above. Students who are mildly ill can schedule a Skype or ZOOM lesson during their regular time. More on this later as I learn it 🙂 From 2019 I anticipate, that a swapping system will supplement support for you for rescheduling when you need it. As I will no longer send out weekly SMS reminders, please, send me an SMS if you have to swap your lesson time so I can provide the detail of the parent who would be helpful for your SWAP. While I can not guarantee that it works every time, I did hear success stories of this system from other piano teachers. 
Swapping System:  As our school is growing, I started to realise, providing make up lessons other than during lesson days for any reason at any time virtually – especially in my weekends or in the term breaks became an unending task. I started to feel too tied down in unstructured ways. I do need more time for working on my own creative ideas and have study AND family time. I am sure all of you would relate and understand this. So, I researched ways of maximising your lesson times, and found the SWAP System that could cater for all other absence beside the one make up that I provide /Term/sick day, may it be a family emergency, medical appointments that isn't sickness related on the day, school events, play dates, games, non-emergency appointments or family vacations that would keep you away from attending your lesson. Please provide 48 hour notice where possible. A buddy system between you parents, may ensure that your child's learning progress is not compromised! When you are unable to attend in your lesson time you could  swap lessons directly between each other. Example: You have an urgent dentist appointment at 3pm and there is a long waiting list to see that doctor so you will not reschedule, but, your lesson is at 4pm – if you could swap it with the 5.30pm lesson or better, change the day, you could attend your lesson without having to cancel. Please, let me know if you would be happy to trial it. You can OPT IN or OUT any time. Thank you for your understanding!
My Travel Make Ups: As you know, we have ties to Europe, and while every effort is made to 'squeeze' our travels into school holidays I am letting you know, that I may be away for several weeks each year in which case I am ALWAYS offering to make those lessons up before leaving or after my return or by then via my online piano school where you will be able to see recorded lessons that is relevant to your personal learning. That way the kids don't miss out, the progress continues.
Changing Lesson Time During The Year:  Circumstances, afternoon activities, work etc can change, I understand. Sometimes it takes much shuffling and can be time consuming to deliver what you require. In the case of requesting to change lesson time during the year I can not guarantee it, but we can always try.  If we succeed, it will cost $15 admin fee. 
Discontinuing Piano Lessons: If you stop your tuition for any reason, your fees needs to be paid for all of your lessons that you are finishing off.   
1 month minimum notice is required to be eligible for refund if applicable.

2 weeks notice required before the term ends and lessons are paid in full.
Termination of Agreement: Regrettably, I will have to discontinue working with a student if any of these circumstances occur:
Repeated failure to pay tuition on time

Persistent absences, no-show lessons without notice are forfeit. Student will be removed from the time table without tuition reimbursement. (3 strike rule!)

Uncooperative, "know-it-all" attitude, not following recommendations, engaging in inappropriate power struggle

Finding myself bullied about the timing of an exam against my recommendation –  I can only recommend to follow my guidance! I intuitively seem to know when a child is ready for the best mark!

Lack of progress due to ongoing insufficient practise – Please, do not enrol your child to learn a musical instrument, if there will be no time to practise! Sometimes parents over extend their children's after school activities and life becomes an unnecessary hurry and sense of futility. If your child always arrives exhausted you are wasting your funds, my time and inspiration and mistakenly, your child's sense of belief in their own abilities.  
I don't seem t have a choice but to put some experience-based feedback out, so you can make an informed decision when you are starting to shop around for the right music teacher.. To only teach 3 pieces of piano music a year to a child, because that is the requirement for exam preparation is wrong on so many levels! Please, share your feedback if you had any experience with this topic. Thank You!
read more
Your first appointment is complimentary
Before I begin with any new students, I like to be sure that we are a good fit and get to know the student a little bit – understand where they're at, what they're hoping to achieve, etc. This 30 minute no-obligation meeting is complimentary, and also allows you to get a feel for how I work and decide if we are a good match. To book in for your first complimentary meeting, simply contact me below work out a mutually suitable "meet and greet" time. I look forward to meeting you soon!
Contact Marchie
Marchie Hya Condon
Marchie's Piano School

M: 0402 878 764
E: sound@marchiespianoschool.com.au
A: 1 The Cove Crescent, Carrara QLD 4211